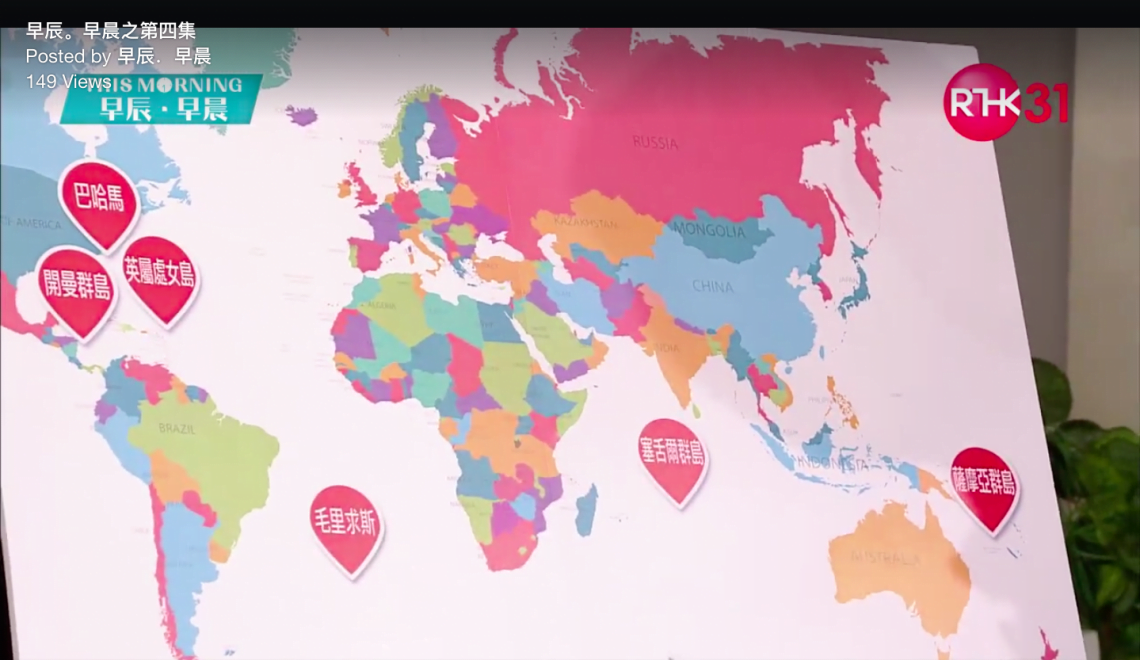 Hong Kong – It is jolly good thing for people in town to learn that the ATV fiasco is finally over. Meanwhile in the new free-of-charge TV channels available, we are expecting more epic fails as usual, as the people in newsrooms seem always lack of basic knowledge and common sense in various fields, especially international news.
好多人話有新電視睇好開心我地離地睇唔到模擬訊號既但網上睇呢個廣播處既節目頂,唔好講呢件力撐行山傳媒既區車輪係度廢up( #行山傳媒 做左d mud?跳左落黃岩島未?)個做圖重要地理方位大錯亂,毛里裘斯變福克蘭,薩摩亞變瓦努阿圖,大台傳媒人?傳媒博士?差成千成萬公里,咁都睇唔到照出街啊?收皮啦#地理大錯亂 #板塊巨錯動 #宇宙大爆炸

Posted by 新聞噏乜9 on Wednesday, 6 April 2016
In the video released on Facebook by RTHK, one of the new broadcasters in the free-tv arena, suggested their news editors may really need some serious lessons on the geography of our planet.
The news programme showed a map of the world and tried to pin out the "tax-havens" in the Panama papers, which are usually the island nations that not much people know their whereabouts.
And here is the most epic fail: Mauritius become a South Atlantic nation at the other side from the Africa continent, and lies in the middle between Falklands Islands and St Helena. The margin of error is a staggering 10000 km from Mauritius' actually neighbour Seychelles.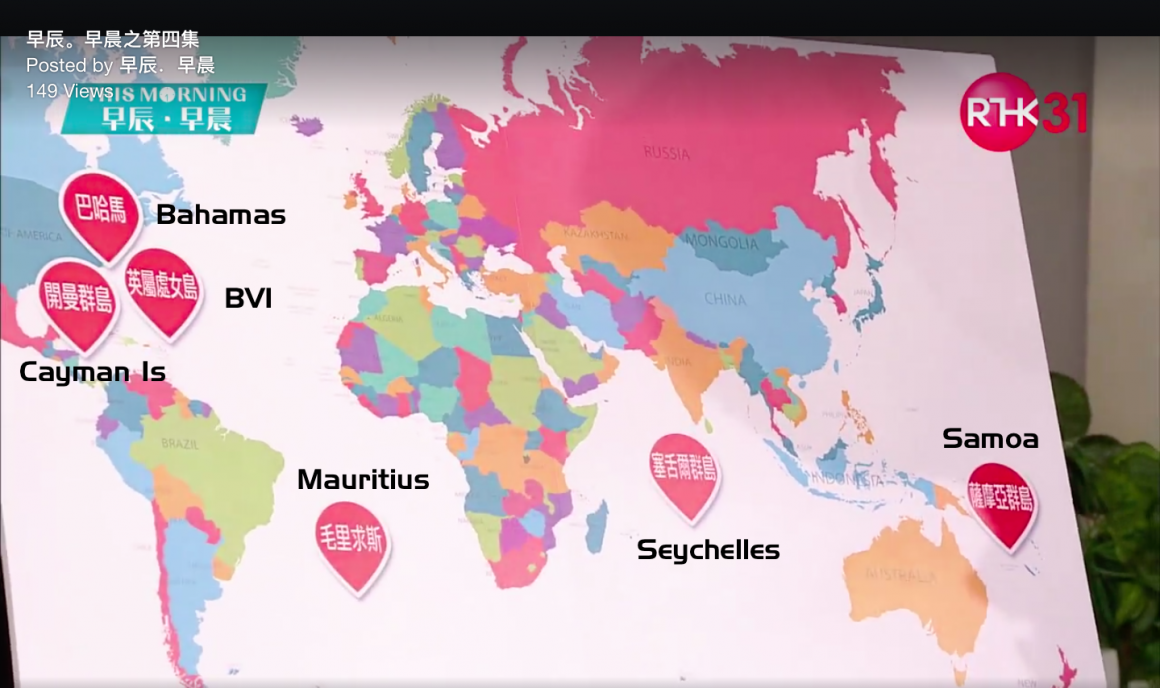 And the accuracy of other pins is not so good as well, like Samoa lies far closer to Australia, probably replaced the French Islands of New Caledonia.
Even more staggering is that the presenter, AU Ka Lun is actually a PHD candidate in Journalism from the Chinese University of Hong Kong. In the deleted video, he was simply not notice this thousand-mile-error on the info-broad in front of him. Well, this probably can tell you what to expect when you engaged by "journalists in Hong Kong".
Stay tuned for more "Hong Kong Merdia Watch".
PS: The relevant footage is deleted on Facebook, and we will try to put it back here if we found it somewhere else.