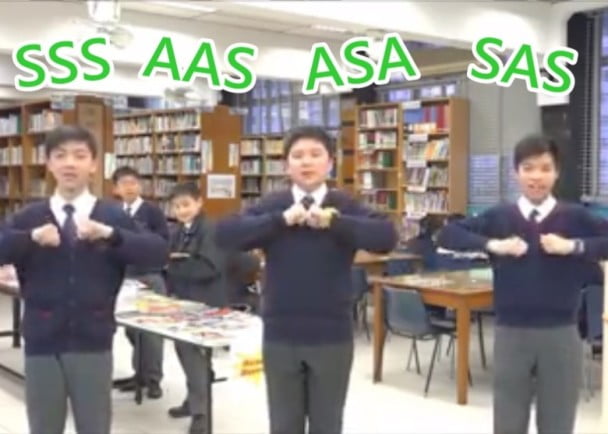 Hong Kong – A song intended to viral within the Methodist College, Kowloon, suddenly turned into an online sensation.

The video shows three secondary school boys, singing a song with the text introducing the rules of Congruence Triangle, "Side Angle Side, Side Side Side, Angle Side Angle, Angle Angle Side." Then they sing the tune in different school locations, with different hand gestures, and at the end the song becomes a mass chorus with students packed within the school hall.
The students are not singing the rules with a random tune. It turns out to be "Fly, Robin, Fly", a Grammy-Award-winning single by the German group Silver Convention from their debut studio album in 1975.
The headmaster revealed the idea of the song coming from a Maths teacher, and expressed that was only intended to use within the school. The video somehow leaked onto the school's secret page on Facebook, where school students usually share gossips and internal jokes. The video got 11 thousand shares, and popped up to local news networks with a number of parody versions featuring figures including Mr. Bean.